Peugeot
Wreckers Melbourne
Find Out How Much Your Car is Worth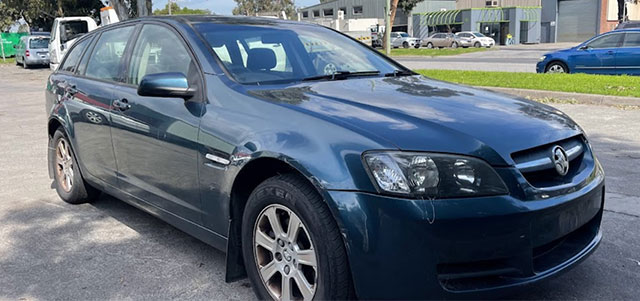 Best Peugeot Wreckers Paying
Cash for Peugeot Cars In Melbourne
Get the best service from the dealership in Melbourne. Peugeot Wreckers Melbourne will take your second-hand, old, brand new car in return for an amount of around $12,000. We do not worry about how your car looks now; we buy it. You can still earn a reasonable amount of cash on the vehicle that you have. It may not be of good condition.
Remarkable Peugeot dealers in Melbourne particularly, the ones, which you assume that are wastage, might still have many good conditioned parts, which you are not aware of. This is the reliability of Peugeot Car Wreckers Melbourne that it facilitates you to a great extent. Wreckers who are extremely trust-worthy and proficient can assist you in getting an idea about the original worth of the car. We have sufficient know-how in gauging and working with all sorts of makes and models. Our team evaluates your vehicle and contacts you soon to give you the price of the car. The price at which we are looking to purchase your car.
We assure you that our

prices are very competitive.
Our company assures that the price given on your vehicle will be better than the competitors present in Melbourne and its surrounding areas.
In all the cases, we have a legacy to pay you right away. Moreover, we care about the fact that it is your hard earned money. So, we will not make you wait for it. So we give it to you in your hand or transfer it in your bank account. It depends on whichever type of method you prefer.
Our team of proficient experts has worked with all the models of Peugeot, but just for your convenience check the list below:
Melbourne Peugeot

Your Unwanted SsangYong
Peugeot Wreckers Melbourne and the environment have a very deep relationship. The team of wreckers facilitates in a clean and green service of the cars. They deeply evaluate the vehicles to see all the parts, which are of good condition. Furthermore, its employees engage in constant quality tests to see if each part is in proper shape. Consequently, we keep them in our yard. Adding to that, you find innumerable Peugeot spare parts all for the best prices. Our tests make sure that our second-hand and used parts are of good quality and simultaneously of cheap price.
Our customer support staff work actively to assist you in your matters. We will reply to all your questions as soon as possible. So, the evaluation does not consume a lot of time. Give us the most important details, and we get in touch with you with our reasonable cash price. We will assist you with the following services:
Towing, pulling, and dragging of your vehicle for free all over Melbourne.
Removal is done in a day.
Post inspection Provision of Quotation free of charge.
Biodegradable.
Without any charge removal of a scrap vehicle.