Hino Wreckers Pay Top Cash For Hino Trucks And All Other Brands
Find Out How Much Your Car is Worth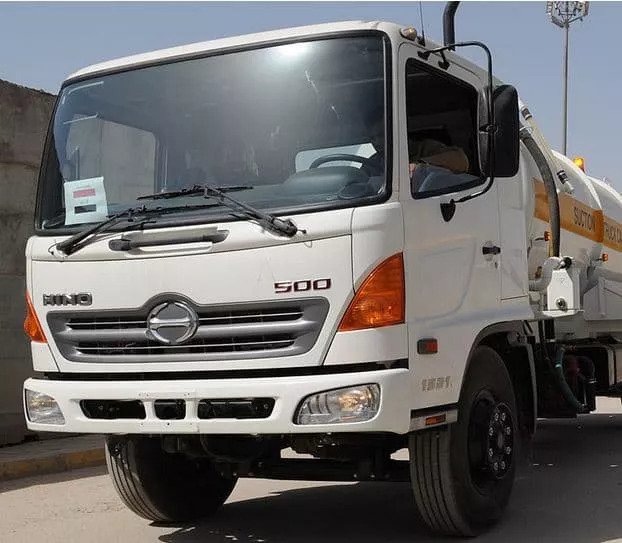 Hino Wreckers and

Salvage Yard in Melbourne
Do you have a Hino truck? Is it damaged, broken, scrap, accident, flooded or old? That old junk is still worth top dollar cash. At VicRecyclers, we pay high cash, up to $9,999. Contact our Hino wreckers for instant cash for trucks if you live in Melbourne and its nearby areas. We offer sellers a quick and efficient way of getting rid of their broken, damaged, and unwanted trucks for high cash.
We provide fair and competitive prices for your unwanted Hino trucks. Selling your Hino trucks in the markets of Melbourne can be a hassle and stressful process. Especially its junk, broken or damaged Hino truck. But VicRecyclers is ready to buy it and pay high cash up to $9,999 for Hino trucks. Hino wreckers offer services in Melbourne and its nearby areas.
It doesn't matter which Hino Model you have, because we buy every model of Hino. Some of the models that we buy, wreck and pay cash:
Our wreckers have extensive knowledge and experience when it comes to cars, vans, trucks, Suv, 4wd and 4×4. If you choose us, we promise to give you an efficient and hassle free service. We pay high cash for cars, vans and trucks also.
You will receive an accurate and fair price up to $9999 for your Hino. Contact VicRecyclers now on
0409 526 398.
Do you have a Hino that is considered a wreck now and can no longer be repaired? Sell it to us since we owe to recycle the vehicles in an environmentally friendly way. Go Green!
First, our team will take out all the liquids from the automobiles.
Our truck wrecking experts will dismantle all the truck parts and stock the good quality ones.
The useless remains are separated in and kept in different piles of metals and rubbers for recycling.
At the last, we recycle remaining shell of the truck.
Our procedure is quite simple and hassle-free. We want our clients to be stress-free. We have made it easy to get rid of those junk and wrecked vehicles. Free up the space in your backyards and save our environment from being polluted.
Get in touch

with Hino Wreckers
Give us a call or contact us by filling the online form available on our website. We offer a free evaluation and quotation based on the information related to your vehicle. Like its model, year, mileage, and condition. We promise to give you a prompt response. We have the best equipment to bring out the vehicle even if it is stuck somewhere. We perform efficient Hino removal process same-day and you will get your cash on the spot.
VicRecyclers
team of Hino Truck wreckers perform their duty well. Our services are available in Melbourne and in nearby areas. We guarantee to provide you unmatchable services in town.