Is your car getting old and needs to go? or do you need instant cash for your car? then you have came to the right place because here at Vicrecyclers we do exactly that. We cover all suburbs in Melbourne. Inquire today and get top cash for your car!
Find Out How Much Your Car is Worth
Receive Top Cash for

Cars In Frankston Area
Cash for Cars Frankston is a used car haven. You may be ready to give up on your wrecked vehicle, but we will welcome it. We will relieve you of your old, mechanical burden quickly and give you much-needed cash for it as well.
If you are looking for a car wrecker to sell your vehicle to, you have come across the right one. Vicrecyclers will give you up to $8,999 for it. We will provide the best quotes for your vehicle, its condition regardless. Get cash from us, on the spot.
Tips for Selling an Accident
Vehicle in Frankston
If you want to sell an accident-damaged vehicle, you will find these tips from VicRecyclers useful. Before you put up your car for sale, determine its resale price first. You can use condition guidelines available online, but it is wiser to let an expert evaluate it for you. Cash for Cars has professionals ready to help you assess your vehicle. Disclose the accident to potential buyers first. Anyone looking out for a used car knows that they will not get perfection, but show them that you are looking out for their interests. We do not emphasize looks; we look out for how workable your car is. We will use its functioning spare parts. Show buyers accident reports. If there is no record of structural damage, the accident is likely a minor one that they will not take into account. Accident damage does not matter to us. All cars, no matter how wrecked, are acceptable. We will evaluate your vehicle as it is, and offer you a price for it.
We Have A Home
for Any Used Car
Our salvage yards are homes for old or wrecked vehicles. We welcome any model of car, so feel free to send us your Toyota, Holden, Mazda, Nissan, BMW or Proton. We will retrieve its working components and make them available to anyone in need.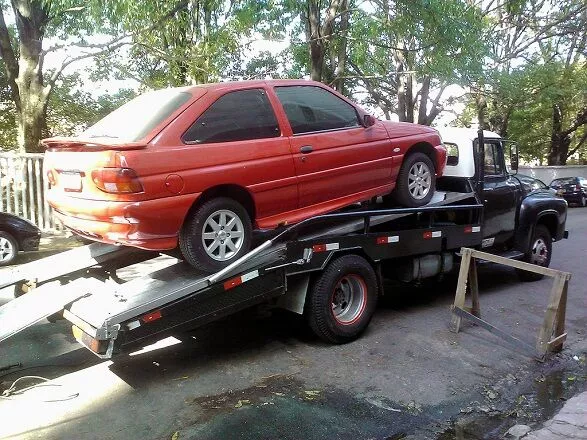 Cash for Cars Frankston will pay you the minute we receive your vehicle. We guarantee payment, even if your vehicle is accident-damaged or has no title. There is nothing to prevent us from taking it in.
Why Are We One of Frankston's Top Car Wreckers?
We have been buying accident-damaged cars from owners in the Frankston area for decades, and know what to do with them. This experience allows us to offer the best prices in the Frankston for scrap vehicles. It also gives us an understanding of what owners want when they sell their used cars. They may have been satisfied with exchanging it for a new car before, but prefer to get real cash that they can use to buy their necessities these days. For this reason, we offer cash for used cars, in any condition.
Honesty is our policy. We will never tell you how much your car is worth until we assess each of its installations. Car accessories are quite pricey and we know that. Frankston's environmentally-friendly car wreckers. We treasure Mother Earth and do not use chemicals that will harm Her. Our car-wrecking process is one of the safest in the area.
If your vehicle has an engine that stops and starts or a gasket that has given way entirely, tell us all about it. We will salvage it according to Victoria's vehicle laws.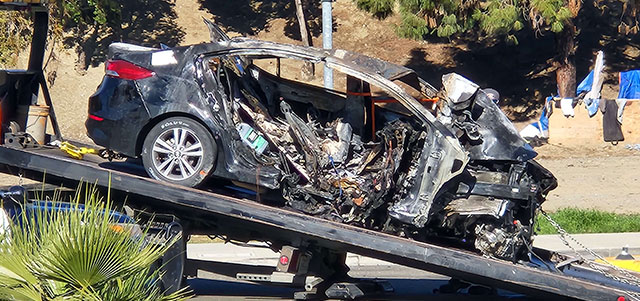 The Cash for Cars Frankston Accident

Car System: How it works
Our used car removal and cash for cars system is probably one of the fastest ways to sell an accident vehicle in Frankston. It starts with you calling us or filling up our online form. Use these means to give us a detailed description of your car. We will tell you its estimated worth, based on these details.
Our professionals will then visit you and assess your car. They will make you an offer for it after taking its condition into account. You will receive cash as soon as you accept the offer. Our experienced drivers will tow it away at once.
What happens to your car after you sell it to us?
A top concern of owners who scrap their vehicles is accountability. Many people fear that salvage yards do nothing to their vehicles and leave them open for use. Victoria's laws state that owners are liable for their cars as long as they hold Proofs of Ownership. This fear is unfounded with us. We will retrieve functioning spare parts from your vehicle before flattening it. We will then sell the scrap metal.
Tell Us About Your Accident Car Now
You need not let your wrecked car irritate you again. Ease your accident car worries today. Contact us at
0409 526 398
, and let us make it an object of your past.