Find Out How Much Your Car is Worth
Cash for Cars Removal Clayton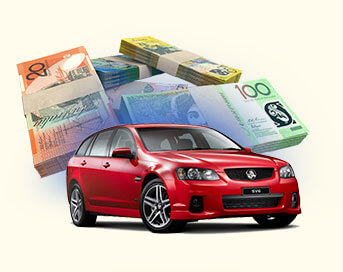 Do you have an old car that seems to be increasing in liability? Don't let it worry you because it still has value. Why not exchange it for cash? VicRecyclers Cash for Cars offers up to $8999 for all used cars. We go straight to your location in Clayton.
Cash for Commercial Vehicles Clayton
You may have a used truck that may not be able to travel past your garage door. Why not exchange it for one that can deliver supplies to your customers a little faster? Cash for Cars Clayton takes in all used trucks and vans, their condition regardless. We retrieve their spare parts and make them available to motorists who need them.
How to Sell Your Used Car in Clayton
You are a Clayton resident who wants to sell your used car, but you have done such a transaction before. Cash for Cars Clayton has some useful advice on how to make sure that it will go smoothly for you.
Firstly, get your car evaluated. Your mechanic may have an idea of what it is worth, but he would be more familiar with car repairs. It is always advisable to consult experts. Cash for Cars Clayton has many of them on hand to assist you.
Then, get an idea of how much the working components in your car may be worth. They will be of value to motorists searching for compatible parts.
Lastly, choose a reliable junkyard, a renowned scrap dealer should have a reasonable length of experience in the industry. It should make reasonable offers based on your vehicle's condition and installations. We have been industry players for over ten years and will never provide a final offer for your car until we have viewed it entirely.
Free Car Removal Clayton
So if you have a used car that you think should hit the scrap heap, tell us all about it. We will tow it away at no cost at all. Why pay to have it towed when we can remove it for you and give you cash for it?
Why Choose Cash for Cars Clayton
There are many salvagers in the Clayton area, so why should you turn to us to remove your used car?
We are beacons of the scrap automobile industry in Melbourne and understand a seller's need for cash. We are prepared to pay some of the most competitive prices in Melbourne.
Cash for Cars Clayton believes in integrity and will not make a final offer for your vehicle until we have inspected it thoroughly. We will take costly installations into consideration when we quote prices.
We are environmentally-friendly salvagers who will never pollute the Clayton district. We will not release harmful chemicals into her surroundings.
How We Salvage Cars
When we receive that critical phone call from you, we will ask you to tell us everything about your vehicle. When we say everything, we mean it. Be as thorough as you can, as we will use the details to estimate your car's value.
Our experts will travel to your location in Clayton to view your vehicle. They will make you an offer for it, based on its condition and installed accessories. If you like their proposal, they will pay you immediately. Our truckers will remove your car at once.
Make sure that you have your car's title on hand so that you can transfer ownership of it to us. Make space for our tow truck too.
We Remove All Types of Cars
Contact Us for Cash for Cars Clayton
Your used car does not have to spoil your otherwise beautiful driveway anymore. Call us at 0409 526 398 or fill up our website quote form. We will free your mind immediately.
3 Easy Steps
Give us a call or send us an online quote.
Arrange time for free pickup
Get cash on the spot
GET CASH UP TO
All models are accepted
Melbourne wide
Same Day Removal
5000+ Happy Customers
Quick and Reliable