admin
2021-06-03T01:03:36+00:00
No denial; driving a high mileage car always comes with uncertainty. Nevertheless, if you overlook your car's maintenance for quite a long, then it can experience some serious repair issues in the future. Usually, most of the latest and updated vehicles last longer than the expected time because car owners love to take good care of their new vehicles.
Generally, a car that covers 150,000 mileage is considered a high mileage car. But, in some cases car with 200,000 mileages also shows better performance and runs longer than the expected period.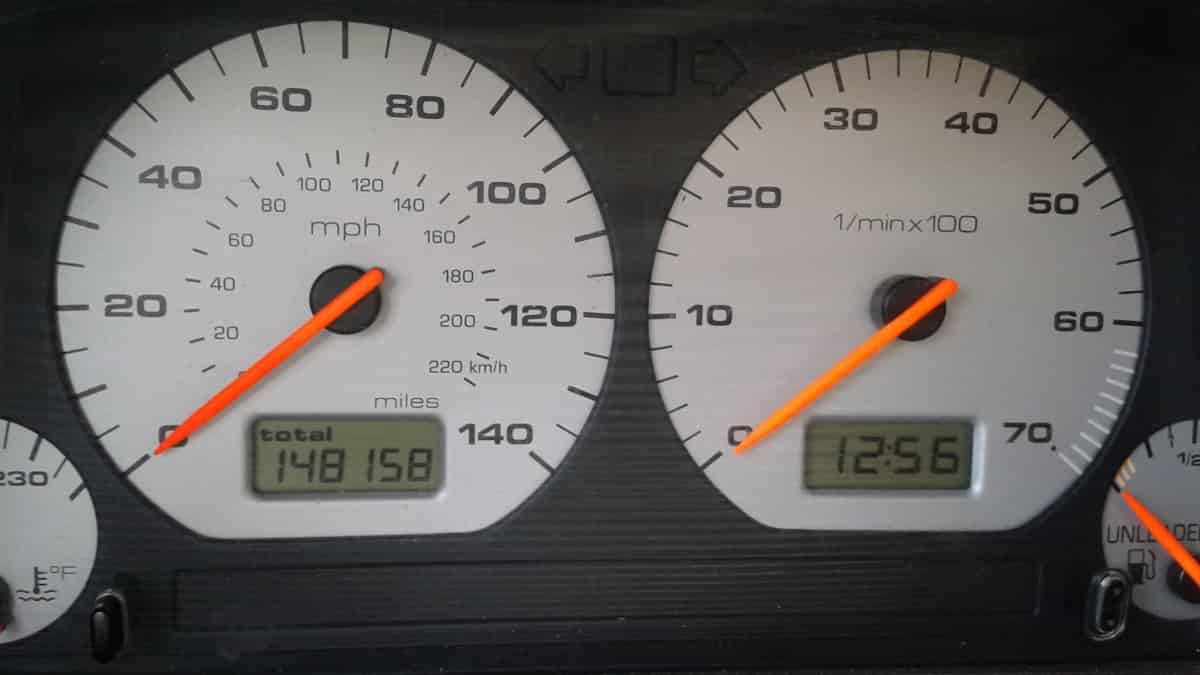 So, it is quite challenging to find out at what mileage cars start having problems. The best way is to check the make, model, and brand of a vehicle to determine the ultimate answer.
Don't worry; the current discussion highlights some main issues observed in high mileage vehicles.
Let's figure out these issues together.
Transmission failure usually occurs at 100,000 mileages.
It requires a new battery.
Your car stops working.
Your vehicles need new tires.
The fuel pump stops working proficiently. Generally, a vehicle experiences this issue when you drive it on a low tank of gas.
Your vehicle's water pump failure occurs when it covers around 60,000 miles to 90,000 miles.
Brake pads stop working well.
You need to replace the timing belt when a vehicle covers 60,000 miles.
Sometimes, you need to change the high mileage oil as it is imperative for a vehicle to keep it in running condition.
These are some of the most common issues with high mileage vehicles. However, it is still possible for you to keep your car running and in good condition.
You can work on the following things to improve your beloved vehicle's overall condition and life span.
Notice every single inconvenience with your car. It is necessary to consider all such problems in the initial stages. Otherwise, it becomes challenging and expensive to fix such issues later.
Keep one thing in mind that you don't have to compromise on the quality standards. Always hire a professional mechanic who repairs a car perfectly. Additionally, a chosen mechanic needs to use premium-quality parts while repairing a car.
Always follow the recommended maintenance services being instructed by the manufacturer.
Make sure that you have properly cleaned the exterior and interior of a vehicle.
Don't drive harshly. Always drive smartly as it's the key to keep your car in running condition.
Surely, these tips are quite advantageous to keep your car in good condition. But, if you think your vehicle is causing some issues, then think about repairing it in the first place.
But if the repair cost of a high mileage vehicle is more than the actual worth, then you should sell it without delay.
Where to sell a Vehicle with High Mileage?
We can highlight some options for you, i.e., you can sell your problematic and high-mileage vehicle to the following potential buyers.
It is one of the most convenient and suitable options that comes to everyone's mind while selling a car. But before you choose the private car dealers, keep one thing in mind: they only buy a car in good condition.
For example, if your high mileage vehicle still performs well and doesn't consume much fuel, you can consider this option. But it takes days or weeks to find the potential car buyer. Also, keep all the legal documents and paperwork to make this car selling process easier for you.
You have to spend money on car advertisements as it's the best way to find private car dealers.
Another major point to consider is that private car dealers never pay you top cash according to the real worth of a car. So, consider this option if you aren't expecting huge cash in return.
We understand it's not an appropriate option for all vehicles. But, if you have a classy car model and it still performs well, you can go for this option. It's a great way to earn some extra cash without worrying about legal documents and paperwork.
Sell it to Local Car Buyers.
Last but not least, selling your high mileage vehicle to local car buyers is the best way to earn cash. The great thing about choosing professional scrap car buyers is that they pick up vehicles for free. You don't need to worry about legal documents and paperwork.
Instead of keeping a damaged and high mileage car in your car yard, it's better to think about selling it.
Bottom Line
You can choose any of the options mentioned above for high mileage car removal. However, make the final decision by keeping all major pros and cons in your mind.
What Mileage Do Cars Start Having Problems?
admin
2021-06-03T01:03:36+00:00