Do you have a car that stops working all of a sudden? Definitely, it's not pleasurable to repair your vehicle every other day because you not only need substantial cash for it, but it is a tiresome process too. So, is there any way to dispose of your unrepairable car?
There are several options to sell your car, even if your car is write off. One of the best options is to sell your wrecked and broken car to an auto-wreckers Company. They not only buy your car but offer huge cash for cars in return.
No worries if you are not clear about this process because we are here to assist you. So, stop asking yourself, "what to do If My Car Is Unrepairable?" because scarp auto-buyers can resolve this issue easily.
The Best Way to Sell Your Unrepairable Car
Though there are multiple ways to dispose of your wrecked and unrepairable car but not all the options, offer cash in return. That's why; contacting an auto-scrap Company is a sensible decision to consider.
VicRecyclers is one of the most trustworthy and responsible car wrecker companies in Melbourne, Victoria. The company offers the perfect value for your scarp, dented, rusted, damaged, and unrepairable car. We are licensed and certified auto-buyers in Melbourne, and you can trust our cash for car services without any doubt.
The amazing thing about considering our scrap car removal services is that we accept all the brands, makes, and models, regardless of their condition. So, you don't need a mechanic to fix your damaged car. Just contact us, and get the perfect valuation of your car according to its condition.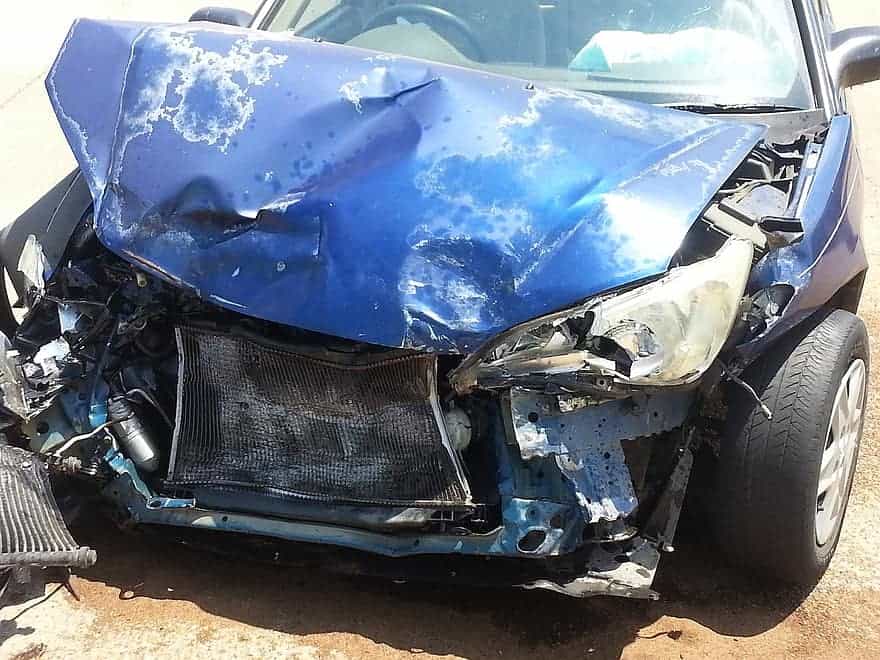 Reasons to Sell Unrepairable Cars to Car Wreckers
If you have a damaged and unwanted car sitting in your property, then you must sell it to a scrap car Removal Company. Maybe your car is worthless to you but carries great importance to the auto-wreckers. Selling your car to car wreckers provides you the best opportunity to get instant cash for cars.
Do you need help to make up your mind? Consider these reasons to sell your unrepairable car to car wreckers.
Who doesn't love the cash? Everyone wants to have it with them all the time. So, if your car is useless to you and provides you pleasing experience whenever you drive it, then it's better to sell it at a good price.  However, selling your car by traditional means never fetches you a fair price. That's why; car wrecking companies not only remove junk parts of your car but offer instant cash as well.
Environment-Friendly Car's Junk Removal
One of the best things about choosing a car Wrecker Company for removing the car's junk part is that they recycle your car in an environment-friendly way. It is not the only environment-friendly way, but you can earn cash too.
Do you want to pay cash for an unrepairable vehicle? If no, then sell it to a scrap car Removal Company because it's a hassle-free process. You don't need to do anything because the company completes paperwork and everything for you.
Also Read: Sell Write-Off Cars in Melbourne
Vehicles, Makes, and Models Our Company Accepts
The best thing about our company is that we accept every make, model, and brand of your car. Don't worry if your car is old or out of order because we are here to buy it.  You can enjoy or free truck towing services without any hidden charges.
If you want to sell 4X4s, trucks, cars, SUVs & vans, contact us now. Whether your car is worthless to you, we can still offer you top cash up to $9,999.
You can sell all the brands, makes, and models, including;
Suzuki
Nissan
Mitsubishi
Toyota
Holden
Mazda
Ford
Subaru
Mercedes Benz
Audi
Volkswagen
Isuzu
BMW
So, aren't we the perfect buyer for your wrecked car? Dial our name and get the best-quoted price for your vehicle.
How to Reach Us?
Follow these simple steps, and we will pick-up your car without a  hassle.
Dial our number or fill an online form to get the real estimate value for your car.
Get the best-quoted price as per the condition of your vehicle.
Choose the most appropriate car pick-up timings according to your convenience.
Sell your car & get instant cash in return.
Want to Sell Your Unrepairable Car? Get the quotation Now.
We have professional appraisers who offer you the best-quoted price for your car. Our company meets all the environment-friendly ways to remove your car's junk parts. That's why; we remove unnecessary material from your vehicle without a hassle.
By calling 0409 526 398, you can contact us for selling an unrepairable vehicle. We will pay you top cash for your scrap car and remove it for you. Call us NOW!