admin
2020-07-11T05:44:54+00:00
Cash For Old Trucks In Melbourne
Vic Recyclers is the no.1 firm that offers good cash for old trucks. We have been serving the people of Melbourne for many years and always live up to their expectations by offering prime quality old truck removal services. We offer remarkable services without charging bucks for it. Our services include:
Truck Pick up
Truck Towing
Old Truck Removal
This is an exceptional package that is hard to get from any other scrap truck removal company. We start giving comfort from the moment people contact us to get the services from us. We have the best tools and our team members are also not any less. We give them professional training to cater different situations with confidence. We are a registered company and we follow safe techniques for truck towing. Our team ensures not to waste a single minute of our valued clients and quickly complete the process. The most striking and interesting part of our services is we pay cash for old trucks on the same day.
It is very difficult to keep written-off and impaired trucks. Your hard-earned money gets wasted to fix them, again and again, and keep them running. You will also need a lot of time to cater these issues. But no worries, we have the most convenient option for you. You can earn good cash for trucks if you sell your damaged and unwanted trucks to us. You will be free of the stress of finding out a buyer because we buy all kinds of trucks and also offer pay a large sum of money in all the cases. Hire our unique and useful services and get rid of your old trucks now.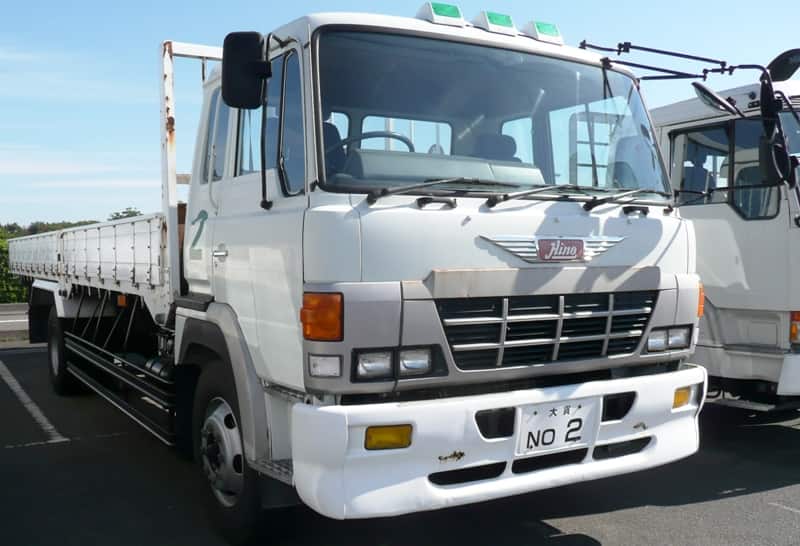 Sell Your Old Trucks – Earn Cash for Old Trucks
A lot of people might have a question that why do we buy vehicles that have no worth? We buy broken vehicles because we want to see our environment clean. It is very harmful to keep rusty vehicles in living areas. We remove trucks and later do the recycling. We ensure not to waste anything and make the best use of recycled material. The process is short and easy if you need services from us.
Provide us the following information to get the process started:
Make & Model
Year
Condition
Mileage
All this information is needed because we first evaluate your truck and offer an estimated amount that we will pay you. Once you agree, we take further steps and help you get rid of your unwanted vehicles. Paperwork is also our responsibility.
We are very popular and people put their trust in us because we offer world-class truck removal services. There are no hidden fees that we charge to our clients. We do not say no to buy the truck if it is not in a reasonable condition. That is our specialty that we respect every client and offer a high amount of cash to all. We are very different from other truck removal companies and that is why we stand out from the rest of the companies.
Cash For Old Trucks
admin
2020-07-11T05:44:54+00:00